Hello! My name is Rachael Barker. I am the school counselor at Willard Elementary. I am excited for this upcoming school year. Willard students are amazing, and I am excited to watch them learn and grow this year.
I work with students through classroom presentations, small groups, and short term one on one counseling. I work closely with teachers and they also help reinforce the lessons taught in their classrooms. I do not provide therapy but can help with local agencies and resources if that is something that is needed.
Check out the counselor corner or the school newsletter each month for the latest information on the lessons being presented in your student(s) classroom and some ideas you can do to help support the skills being taught.
Please call or email me if you have questions or concerns related to your student(s).
Phone: 435-734-2738
Email: rachael.barker@besd.net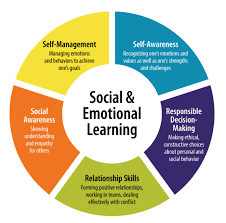 SOCIAL EMOTIONAL LEARNING
We want your child to be successful in school and that means supporting and encouraging their whole development. While excelling in academic classes is important, children also need skills to take on learning challenges, make good decisions, manage strong emotions, and get along with others.
This short YouTube video explains why Social Emotional Learning (SEL) is so important! https://www.youtube.com/watch?v=ikehX9o1JbI&feature=youtu.be
RESOURCES

MINDFULNESS

Mind Yeti is used to help teach your children about mindfulness practices. Mindfulness is a research-based practice that helps prepare kids to learn and deal with strong emotions by calming their minds. Go to mindyeti.com to access a few of the free online resources.


PARENTING WEBSITES
https://kidshealth.org/
https://copingskillsforkids.com/
https://thrive.psu.edu/
https://childmind.org/
https://www.besdwellbeing.org/